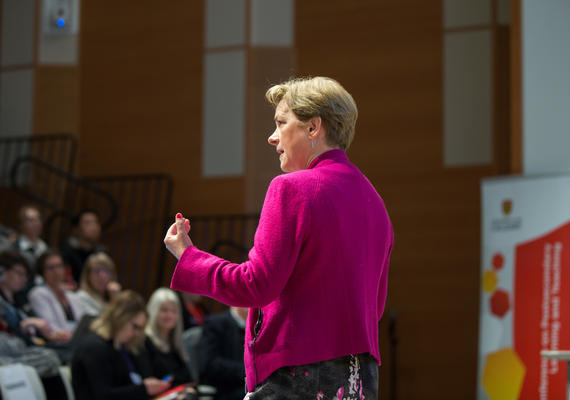 A Quality Framework for Work-Integrated Learning
Couldn't make it to the 2019 Conference on Postsecondary Learning and Teaching, Exploring Experiential Learning? You can still watch Dr. Norah McRae's live keynote presentation on work-integrated learning here. 
NEW! Improvements to the course outline template! A course outline that provides the overall structure and requirements of a course and informs students about the kinds of learning experiences they can expect. See the new course outline template
What makes a great teaching award nomination dossier?
The University of Calgary Teaching Awards program is a prestigious institutional award that recognizes the outstanding contributions that members of our community make to student learning, across 13 d...