Development and Innovation Grants
Grants Stream 1
People: Individual or collaborative
Duration: One year
Funding amount: Up to $7,500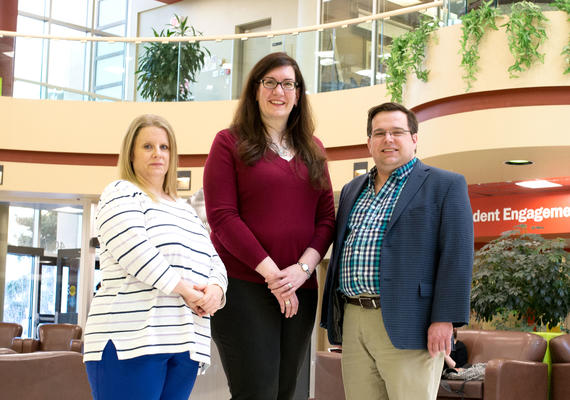 Who is this grant for?
This grant stream supports teaching and learning projects in developing something new or elaborating on something already in place at the University of Calgary. The scope may vary from individual activities to entire programs, such as the creation of new resources, the implementation of new practices or the (re)design of activities, courses or programs. Development and Innovation Grants are one-year grants and can be individual or collaborative. Recipients will share their work with relevant campus audiences to benefit the practice and understanding of others.  
Sample Development and Innovation Grant projects
After participating in a teaching square to see others' peer review activities while students give feedback on each other's drafts, four colleagues will work together to design a new, more engaging model for students helping one another with draft revisions (note that the Seeding SoTL Initiative funds may be used to purchase books for a reading group).
An instructor and her teaching assistants will revise the opening unit of a course to integrate one of the small but mighty principles (self-explanation through think-alouds) from James Lang's book Small Teaching. 
Seeing students struggle to understand some key disciplinary concepts, an instructor will develop an app that represents these concepts visually and interactively, enabling students to explore and experiment in a new way. After a curriculum review identifies some "bottlenecks" for students in an intro-level course, a team of academic staff and former students will use the "decoding the discipline" process (Pace & Middendorf, 2004) to better understand the problem, and then revise the course guided by the classic principle of "backward design" (Wiggins & McTighe, 1998).
There is also a Special Topic track to support the broader work of the university and its varying initiatives to align activities with larger goals and values. Learn more