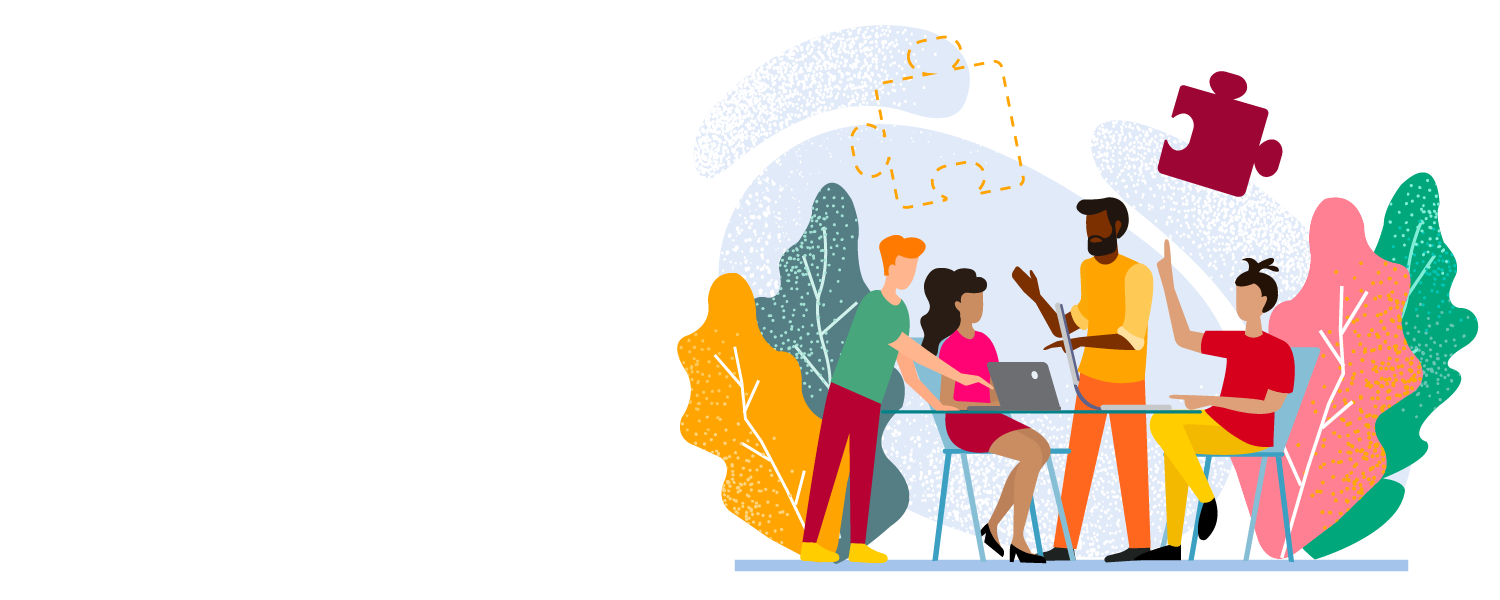 Strategies for Facilitating Collaborative Activities
Authors: Patrick Kelly, and Dr. Natasha Kenny, PhD

Relevant Literature
Establishing subject matter relevance motivates student learning so students can connect to their own experiences and interests. (Kember, Ho, & Hong, 2008)
Peer discussion improves student learning (Deslauriers et al., 2011; Smith et al., 2009)
When 30-40% of lectures designed with collaborative learning activities, learning gains are significantly higher than 'traditional' lectures. (Knight and Wood, 2005)
Students with a range of abilities and preparedness benefit from group learning for different reasons. Higher achieving students benefit from having to explain in different ways, and lower achieving students benefit through learning from peers. (Barkley, Cross & Major, 2005)
Strategies for group work in class
Make consistent and diverse groups. Create a seating chart or breakout rooms/D2L groups and have students stay with their groups all semester.
Have groups select 1 student to report and ask questions to the instructor/TA, which requires students to have clear questions/updates and reduces the number of students asking questions.
Have in-class assignments that groups submit at the end of the class, or shortly after in D2L.
Recognize and reward both the correct answer and the students solutions, creating an atmosphere to encourage trying.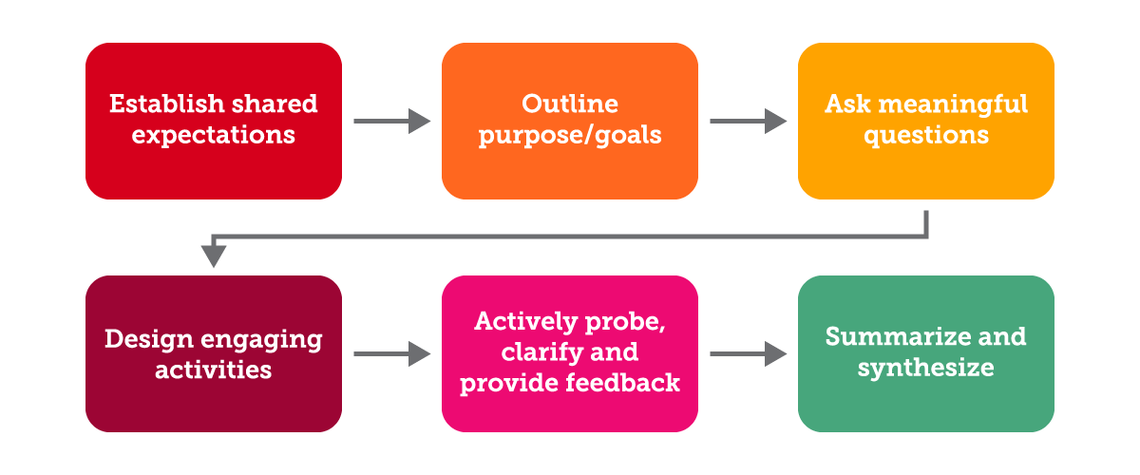 Related content
Collaborative Activities for Online Learning
Strategies for Promoting Positive Learning Environments
Learning Module: Managing Student Team Projects
References
Barkley, E. F., Cross, K. P., & Major, C. H. 2005 Collaborative learning techniques: A handbook for college faculty. 2005. San Francisco: Jossey Bass.
Dallimore, E.J., Hertenstein, J.H., and Platt, M.B. (2004). Classroom participation and discussion effectiveness: student-generated strategies. Communication Education 53(1): 103-115.
Deslauriers, L., Schelew, E., & Wieman, C. (2011). Improved learning in a large-enrollment physics class. Science, 332, 862-864. doi: 10.1126/science.1201783
Kember, D., Ho, A., & Hong, C. (2008). The importance of establishing relevance in motivating student learning. Active learning in higher education, 9(3), 249-263.
Knight, J. K., & Wood, W. B. (2005). Teaching more by lecturing less. Cell biology education, 4(4), 298-310.
Pillay, V. (2006) Culture: Exploring the River in Conflict across cultures. A unique experience of bridging differences. Intercultural Press: Boston. p. 25‐55.
Sautter, P. (2007). Designing discussion activities to achieve desired learning outcomes: choices using mode of delivery and structure. Journal of Marketing Education 29(2): 122-131.
Smith, M., Wood, W., Adams, W., Wieman, C., Knight, J., Guild, N., et al. (2009). Why peer discussion improves student performance on in-class concept questions. Science, 323(5910), 122.