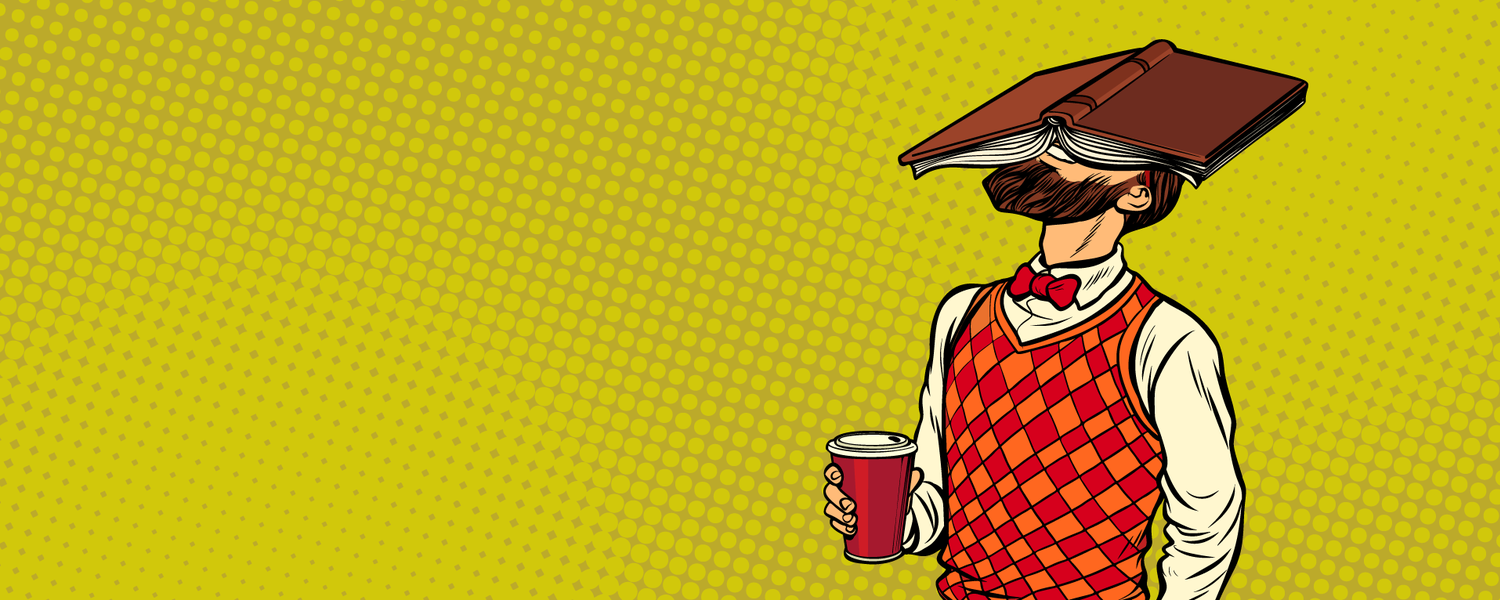 Lesson 2: Strategies for designing and assessing team projects
We recommend that you keep the following strategies in mind when you design team projects for your courses higher education: 
Integrate the team project into the course design.

Incorporate strategies to hold students accountable to each other.

Establish expectations between group members and the instructor.

Be transparent with the rationale of the group project and assessment criteria.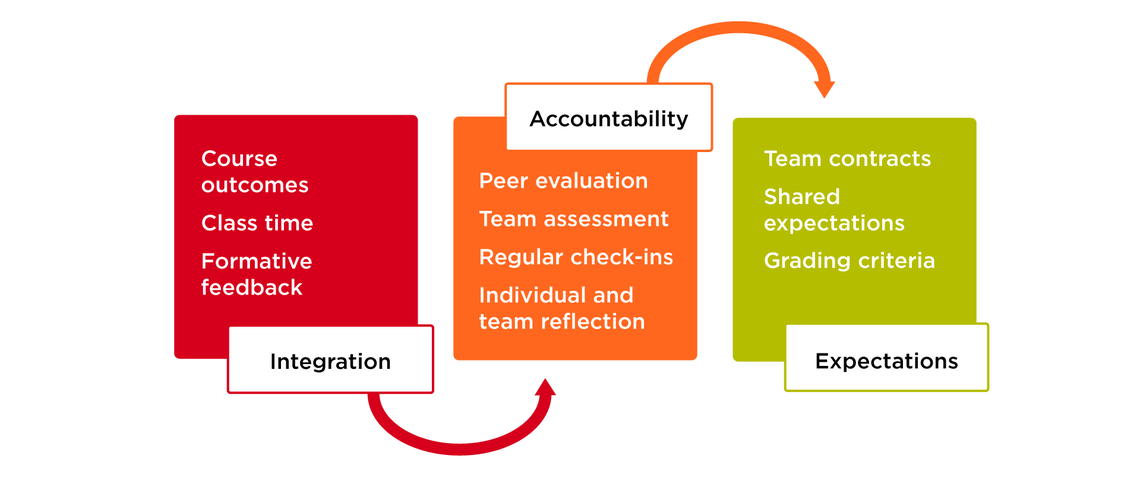 Include course learning outcomes that focus on team skills (Maiden & Perry, 2011).
Provide time in class to support the teamwork process such as team building, goal setting, conflict resolution, check-ins and mid-point evaluation and feedback (Deeter-Schmelz, Kennedy & Ramsey, 2002).
Assess both team process and product, and monitor a team's progress (Mamas, 2018).
Include a peer evaluation on team dynamics, both during and at end of project (Jin, 2012). You may need to support students in peer evaluation through rubrics or other means. The longer teams work together the more they felt comfortable with peer evaluation (Scotland, 2016).
Have an individual graded component such as individual portfolio or short paper (Mamas, 2018; Scotland, 2016).
Include a graded self and team reflection component.
Any well-conceived and explicit grading approach other than the 'group identical grade' will be well received by students (Maiden & Perry, 2011).
Engaged students in conversation about teamwork and approaches (Maiden & Perry, 2011).
Have teams create a team contract that include actions such as attendance, individual responsibilities, task management, and conflict resolution (Nelson, 2011; Nipp & Palenque, 2017).
Provide rubrics that measure both team and individuals, and align these rubrics back to the intended learning outcomes (Nelson, 2011).
Assessment
Assessing team projects can be broken into assessment of both individuals and teams by assessing their products and the learning process. Individual students can be assessed using a self-assessment of individual contributions, an individual product, and a peer assessment. The team can be assessed with a team product, a team reflection about the process of working in a team and a team effectiveness questionnaire.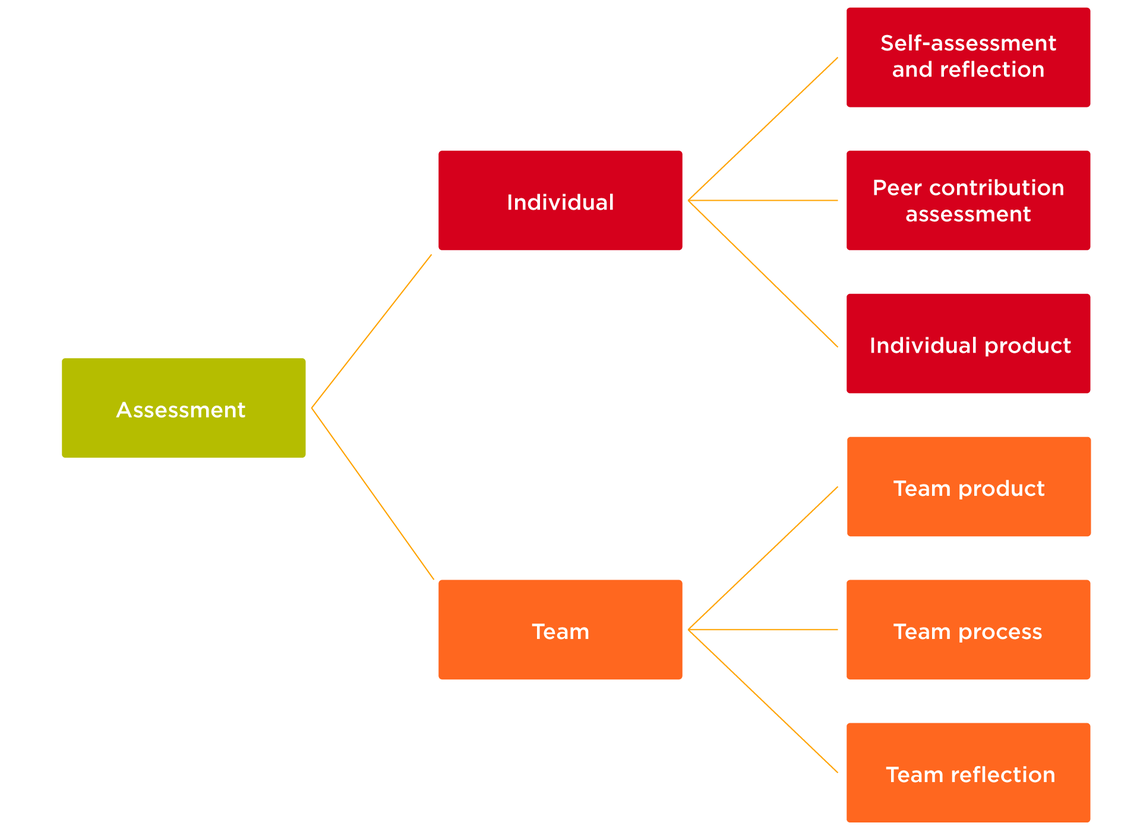 Additional resources
Cooper, K., Ashley, M., and Brownell, S. (2017). Using Expectancy Value Theory as a Framework to Reduce Student Resistance to Active Learning: A Proof of Concept. Journal of Microbiology and Biology Education. 18(2): 18.2.32.
The Individual and Team Performance Lab is a UCalgary-based lab led by Dr. Tom O'Neill, PhD. The online platform provides team assessments that are suitable for both professional and educational contexts, and include: team dynamics diagnostics, peer feedback and behavioural assessments. 
Understand how integration, accountability and expectations impact the design of successful team projects

Check out additional resources
References
Deeter-Schmelz, D.R., Kennedy, K.N., Ramsey, R.P. (2002). Enriching our understanding of student team effectiveness. Journal of Marketing Education, 24(2), 114-124. 
Jin, X. (2012). A comparative study of effectiveness of peer assessment of individuals' contributions to group projects in undergraduate construction management core units. Assessment & Evaluation in Higher Education, 37(5), 577-589 
Maiden, B., Perry, B. (2011). Dealing with free-riders in assessed group work: results from a study at a UK university. Assessment & Evaluation in Higher Education, 36(4), 451-464. 
Mamas, C. (2017). Exploring peer relationships, friendships and group work dynamics in higher education: applying social network analysis. Journal of Further and Higher Education, 42(5), 662-667. 
Nelson, T. (2011). Assessing group processes in collaborative assignments. The English Journal, 100(6), 41-46. 
Nipp, M. B., Palenque, S.M. (2017). Strategies for successful group work. Journal of Instructional Research, 6, 42-44.