Guiding Principles for Assessment of Students' Learning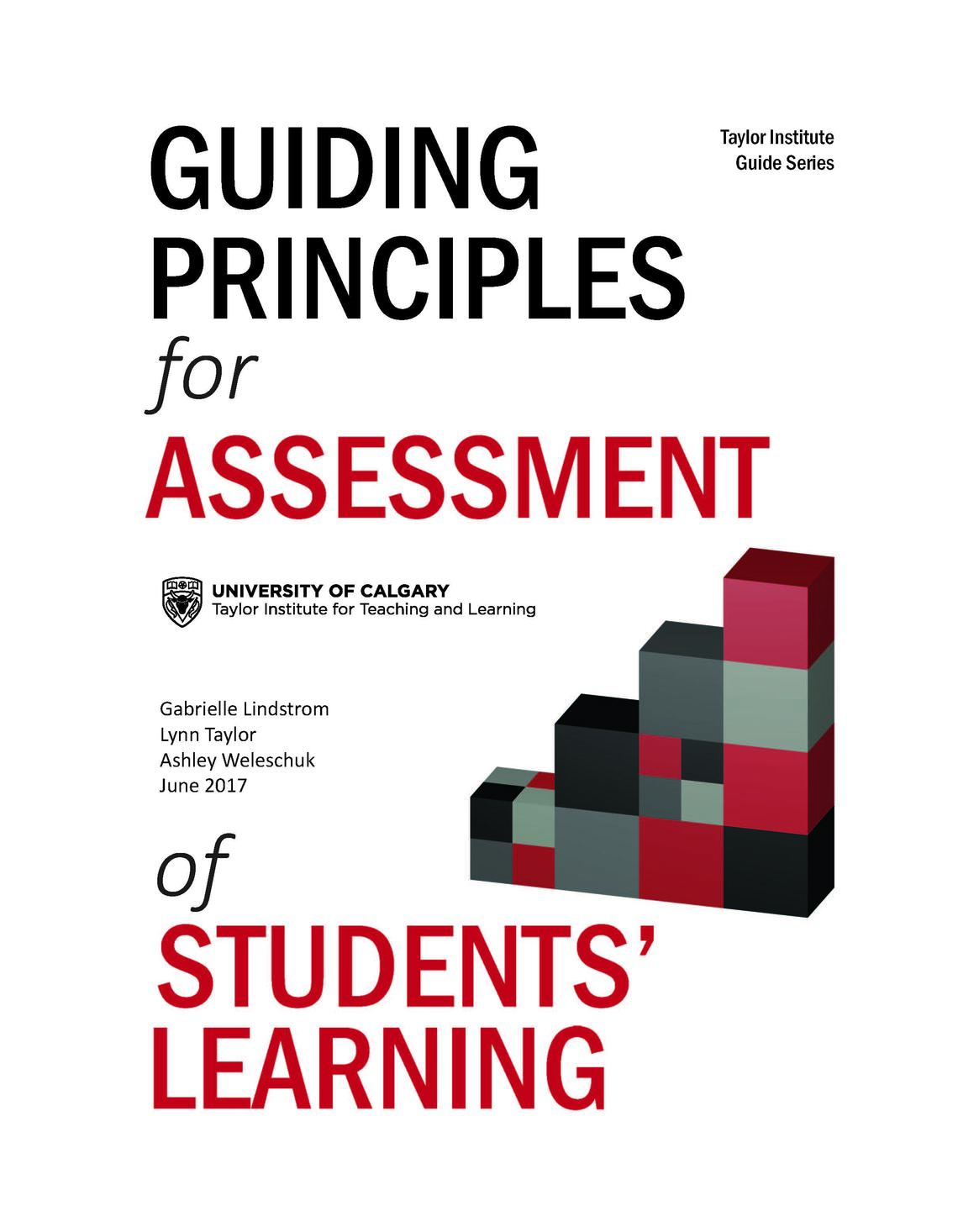 Effective assessment of student learning is one of the most important components of postsecondary education. Assessment is one of the biggest motivating factors for student learning. The following TI guide builds upon an extensive literature review to present 19 research-informed principles for guiding assessment of student learning in diverse postsecondary contexts.
This guide aims to do the following:
1. Introduce the principles of assessment and how they translate into practice.
2. Explain how these principles can be integrated for broader impact.
3. Highlight the importance of these principles to support and improve student learning across the postsecondary context.
Principles and Practices of Student Assessment Blog 
This website is a compilation of assessment methods used by instructors from various faculties and disciplines at the University of Calgary. There is a description of the types of methods used, the classes they were used in and the results. Each method relates to one or more of the principles of effective assessment and can be used as an example for instructors looking for new assessment strategies.