Courageous Practices: Equity, Diversity and Belonging in Postsecondary Education
Find the 2024 submission form and proposal review rubric to develop and submit your proposal before Jan. 3, 2024.
Kicked off with one day of in-person pre-conference interactive sessions, with two full days of interactive online learning and knowledge sharing. Session formats include keynote addresses, 90-minute interactive pre-conference sessions (in-person), 60-minute interactive conference sessions (online), 30-minute research presentations (online) and mixed media videos.
The conference allows presenters to demonstrate their educational leadership. Every presenter here has taken the time to synthesize and present an issue in teaching and learning that has resonance to them. More importantly, I think people do learn new things here that they later implement into practice.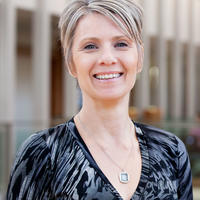 Dr. Natasha Kenny, PhD
Senior Director, Taylor Institute, and Conference Chair