Collective transformation
How blended and online learning have changed postsecondary education
We are thrilled to announce a full slate of exciting keynote speakers.
This conference is offered in part thanks to the generosity of the Flanagan Foundation. 
Two full days of interactive online learning and knowledge sharing, kicked off with an online pre-conference. Session formats include keynote addresses, 60-minute interactive sharing sessions, 30-minute research presentations and discussions and digital poster sessions.
The conference allows presenters to demonstrate their educational leadership. Every presenter here has taken the time to synthesize and present an issue in teaching and learning that has resonance to them. More importantly, I think people do learn new things here that they later implement into practice.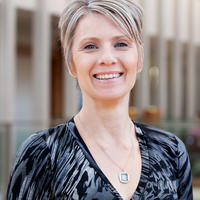 Dr. Natasha Kenny, PhD
Senior Director, Taylor Institute, and Conference Chair