Upcoming Speakers
We invite guest speakers and scholars for special workshops and keynotes throughout the year. If you have an idea for a speaker interested in teaching and learning, please let us know.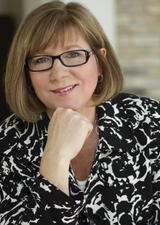 In a perfect world: embracing feedback in academic settings
February 20, 2019 
Feedback to higher education instructors can be valuable for enhancing teaching development. Yet, the process can sometimes evoke negative feelings, shake confidence, cause stress and even create fear. In a perfect world, feedback would be embraced with the intent of development and instructors would fear less. Canadian writer, author, teacher and film-maker Pat Hirst will address how identifying the fear of feedback can help us shift to a culture of fearlessness and focus on formative feedback's intended value and benefits.
About Pat Hirst
Pat's experience as a mediator and coach offers insight into difficult (yet normal) processes. Her engaging and pragmatic perspective on giving and receiving feedback will benefit the academic community.
This initiative is funded by the Campus Mental Health Strategy grants program and supported by the Taylor Institute for Teaching and Learning.
Registration for this event is now closed.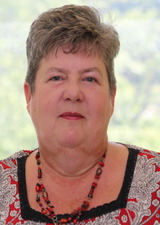 Challenges of 'Measuring Impact' of Teaching: Transforming Perspectives
January 30, 2019
Measuring teaching impact often poses the same challenges as other institutional assessments, namely in terms of focusing on what is easy to assess. However, this does not necessarily point to teaching impact. What kinds of data can be collected at micro, meso and macro levels that lead to a transformative perspective on teaching quality and its impact?
Join Dr. Nicola Simmons for this interactive workshop.
About Dr. Simmons
Dr. Nicola Simmons is a faculty member in Educational Studies at Brock University. Past roles include regional Vice-President, Canada, for the International Society for the Scholarship of Teaching and Learning, Vice-President, SoTL, for the Society for Teaching and Learning in Higher Education, Founding Chair of SoTL Canada and past chair of the Canadian Educational Developers Caucus. Her teaching and research interests are in higher and adult education, including scholarship of teaching and learning, participatory pedagogy and creative activities and educational development, among other topics. In 2017, she was named a 3M National Teaching Fellow. 
Registration for this event is now closed. 
Past speakers invited by the Taylor Institute for Teaching and Learning include Dr. Elizabeth Barkley, PhD (author of Student Engagement Techniques), Jennifer Ward (educational developer specializing in Indigenization from the University of Alberta), Dr. Kristen Neff, PhD (author of Self-Compassion) (in collaboration with the Campus Mental Health Strategy) and many more.