Build faculty members' educational leadership capacities, especially those who do not hold formal leadership roles
Strengthen educational leadership capacities within and across faculties and create an interdisciplinary community of educational leaders
Implement strategic teaching and learning initiatives within and across disciplines
Create professional learning opportunities to engage and help other instructors strengthen their teaching and learning practice
Increase recognition of Teaching Scholars at local, national and international levels
Advance research, scholarly inquiry and knowledge related to teaching and learning
Teaching Scholars are eligible for up to $40,000 over four years.
The Teaching Scholars program is intended to support the development of educational leadership projects proposed by individuals who contribute to the learning experiences of University of Calgary students. Recognizing that everyone at the university makes these contributions, we invite applications that involve academic staff, academic librarians, archivists, curators, research assistants, teaching assistants, post-doctoral scholars, student service professionals and administrative staff. In addition, fundable projects may involve a range of context and activities, not just those that occur in the classroom.

However, there are specific guidelines about who can serve as Principal Grant Holder (PGH). See below for details.
Principal grant-holders (PGH) must be continuously employed by the University of Calgary for the duration of the proposed grant. Sessional instructors, graduate students, and others with appointments that don't continuously span the full duration of the grant may be co-applicants but not PGHs. In addition, Research Services stipulates that only the following may serve as PGHs:
Academic Appointee - any employee of the University holding an academic appointment (Continuing, Limited Term, Contingent Term or Sessional) or a non-employee of the University holding a clinical or adjunct appointment.
Manager, level M2 or above.
For Qatar any employee is eligible, provided sponsor guidelines allow for this provision.
Any individual may be the PGH on only one Teaching Scholars project at a time. A PGH on a Teaching Scholars project may participate as a collaborator on one or more concurrent Teaching and Learning Grants, but not as a PGH.
If a PGH terminates employment with the university, a new one may be proposed to the Teaching Scholars administration, or the grant may revert back to the fund.
While collaboration with colleagues from other institutions is valued, grant funds may only be used for expenses incurred by University of Calgary collaborators on a project.
Requirements
Requirements for successfully funded Teaching Scholars are as follows:
Teaching and learning initiative
Complete their proposed teaching and learning initiative, including the implementation of professional learning opportunities related to their project to help other academic staff strengthen their teaching and learning practices.
Community of practice
Participation in an interdisciplinary community of practice from across the University of Calgary (hosted through the TI).
Progress report
Complete and disseminate a mid-term and final report outlining their progress and findings to their department, faculty and the TI. Portions of the mid-term and final reports will also be shared with the public to increase awareness about the impact of Scholars' initiatives.
How to apply
The 2022 Teaching Scholars application process has been revised to make it easier to complete your application. The application form has been divided into sections with clear directions for expected content, and adjudication rubrics are provided for each section, along with an optional opportunity for internal peer review ahead of your submission. We understand these are challenging times for everyone, and we especially encourage applications in support of your creative approaches to the scholarship of teaching and learning in response to the global pandemic.
Complete application form
Review the rubric (listed below this section) and complete the application form linked here.
Complete budget template
Be sure to review the budget guidelines within the template.
Collect nomination letter and complete signature form
Read more about nomination letter requirements below.
Submit your application
Upload the application, budget, nomination letter and signature form as 4 separate pdf documents. If you do not have an OJS account you will need to register for one.
Submissions will be accepted starting fall 2021.
Nomination letter requirements
Your nomination letter must be signed by the Department Head(s) and Dean(s) and include the following:
Overview of applicant's suitability for the program, including their educational leadership potential and ability to actively contribute to the enhancement of teaching and learning within the department, unit or faculty.
Overview of support for the proposed initiative, including how it will help meet the strategic priorities of the Faculty.
Overview of support for the applicant to complete the initiative and participate as a University of Calgary Teaching Scholar.
Support for in-kind contributions (funding, resources or assistance) to be provided by Faculty to support this initiative.
If funding will be used to support release time, this must include acknowledgement of how release funds will be used to support the applicant's participation in the program.
Cross-institutional collaborations will require signatures from each Dean and Department Head.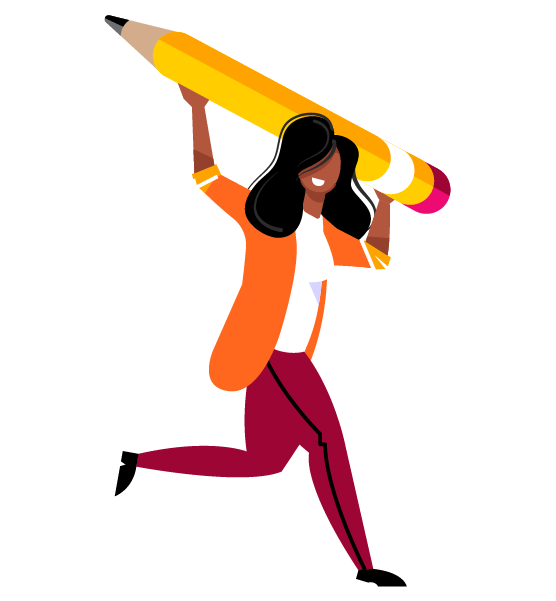 The TI uses a double-blind approach to adjudication. Scholar applications are evaluated by an Adjudication Committee which is comprised of:
Three faculty members
Appointed by the co-Chairs of the GFC's Teaching and Learning Committee.
A student representative
Appointed by the co-Chairs of the GFC's Teaching and Learning Committee.
A staff member
A staff member from the Taylor Institute for Teaching and Learning.
A neutral chair
An academic staff member who serves as the committee's neutral chair.
Successful applications may be partially funded or fully funded, depending on the Adjudication Committee's assessment of quality, the appropriateness of the budget items, and the amount of funds available.
Once all decisions are made, the TI Academic Lead for Teaching and Learning Research will prepare notification letters, which are then reviewed by the Vice Provost (Teaching and Learning).