Peer-to-peer mentorship
The Teaching Academy offers a peer-to-peer teaching mentorship initiative. It supports and encourages University of Calgary teachers at all career stages to:
think and talk about their teaching practices ask critical questions about teaching locate resources for teaching development articulate teaching development intentions, plans and progress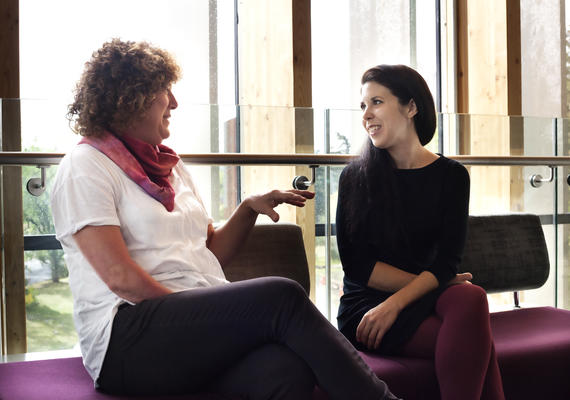 Collaborative teaching development
The Teaching Academy is a group of University of Calgary Teaching Award recipients who work together to support the development of individual and collective teaching practices at the University of Calgary.
Intake to the teaching peer mentorship initiative occurs once per academic year
If you are interested in participating in a peer-to-peer mentoring partnership, it is necessary complete a brief online form. Intake for 2018/19 is now closed. Intake for 2019/20 will open in September 2019. 
An Educational Development Unit faculty member will follow up with you to discuss your teaching development needs, and you will then be partnered with a Teaching Academy member to engage in the peer-to-peer mentoring process.  
The Teaching Academy's annual meet-and-greet
All University of Calgary teaching colleagues who are interested in the peer-to-peer mentorship initiative are also invited to attend the Teaching Academy's annual meet-and-greet in the fall semester. The meet-and-greet is your opportunity to pose teaching-related questions to Teaching Academy members, get some advice from seasoned teachers and learn more about the peer-to-peer mentorship program. The date and time for the 2019 Teaching Academy meet-and-greet will be posted shortly.