TA Orientation
Graduate student teaching assistants — or those who would like to become one — are invited to explore our TA Orientation learning module.
The TA Orientation workshop was previously offered as a cross-disciplinary event for current and prospective teaching assistants. This year, due to the COVID-19 pandemic, we have adapted to offer TA Orientation as an online learning module. This method of delivery allows for flexible, self-directed learning and the opportunity to revisit the content at any time.
Learning outcomes
By the end of the module, participants will be able to:
Engage in reflective practices to make meaning of teaching and learning
Describe how keeping learning central leads to effective teaching
Identify effective teaching and communication strategies for your TA role
Consider ways to practice professionalism in your responsibilities and relationships as a TA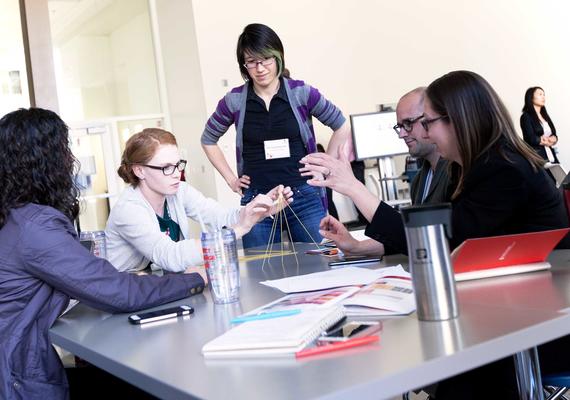 Interested in teaching development for graduate students?
Explore our free teaching development badges and workshops available through the Graduate Student Certificate in University Teaching and Learning.