TA Orientation
Graduate student teaching assistants — or those who would like to become one — are invited to join us at one of two TA Orientations held every year the beginning of the fall and winter semesters.
The TA Orientation workshop is a cross-disciplinary event open to all current and prospective teaching assistants. This three-hour workshop involves interactive sessions which provide opportunities to reflect on the importance and value of teaching and TA excellence at the University of Calgary. 
Please note that this orientation does not replace TA training that may be offered in your department or faculty and this is not a mandatory workshop. Registration is required.
Our next TA Orientation will be held on Wednesday, Jan. 8, 2020.
The program will run 9 a.m. – 12 p.m. in the Taylor Institute Forum. Registration is now open
Learning Outcomes
By the end of the workshop, participants will be able to:
Describe the basic tenets of effective, student-centred teaching

Begin to recognize the responsibilities and relationships involved in the TA role

Identify effective teaching and communication strategies that you can implement in your TA role

Build a positive peer TA network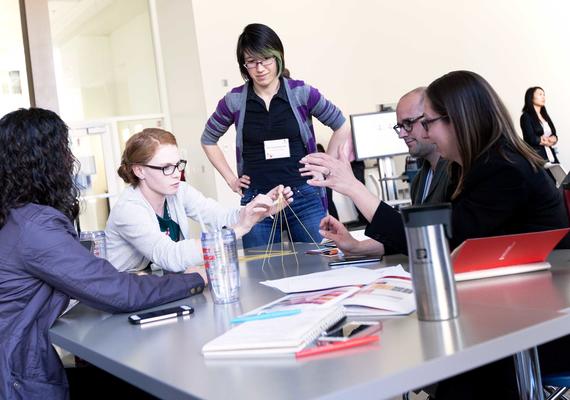 Interested in teaching development for graduate students?
Explore our free teaching development badges and workshops available through the Graduate Student Certificate in University Teaching and Learning.