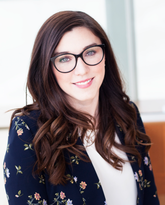 Jessica Snow
Communications & Programming Manager
Strategic Operations Team
Role
Communications & Programming Manager
Jessica is responsible for leading and developing a communications, programming, and engagement strategy for the Taylor Institute for Teaching and Learning. A divergent thinker at the intersection of marketing, communications, and education, she is passionate about developing compelling communications and programming that inspire people to learn, grow, and take the next step in their journeys. She balances creativity and innovation with project management and a drive for results. As a leader, mentor and coach, she challenges team members to achieve success through collaboration, personal resilience, and an orientation towards continuous learning.
Biography
Jessica has a Bachelor of Commerce from the Haskayne School of Business and a Bachelor of Arts (Languages) from the Faculty of Arts at the University of Calgary. She completed a Project Management Certificate from the University of Toronto in 2015 and a Certificate in Integrated Digital Media from the University of Calgary in 2021. She is an accredited Communications Management Professional (CMP) with the International Association of Business Communicators (IABC) and has served on the Board of Director of IABC Chapter as Finance Director from 2020-2021. She is currently enrolled in the Master of Education program at the Werklund School of Education.
Bilingual in English and Spanish, Jessica spent nearly nine years working in international non-profit in Africa and South America for organizations such as the Commonwealth of Learning, CUSO Canada, Engineers Without Borders, and the German International Development Agency before starting her role at the University of Calgary in 2016.