Postdoctoral Scholar Teaching Development
New to teaching? Most workshops offered by the Taylor Institute are open to postdoctoral scholars. Specialized workshops are also available as part of our badge programs and the Postdoctoral Certificate in University Teaching and Learning.
The Taylor Institute sees the development of scholarly teaching and learning skills, knowledge and values as key aspects of a well-rounded postdoctoral experience. Certificate programs in postsecondary teaching and learning provide excellent opportunities for having these experiences. When participants' experiences include authentic, practical opportunities to apply their learning, they are better able to tailor programming to meet their needs.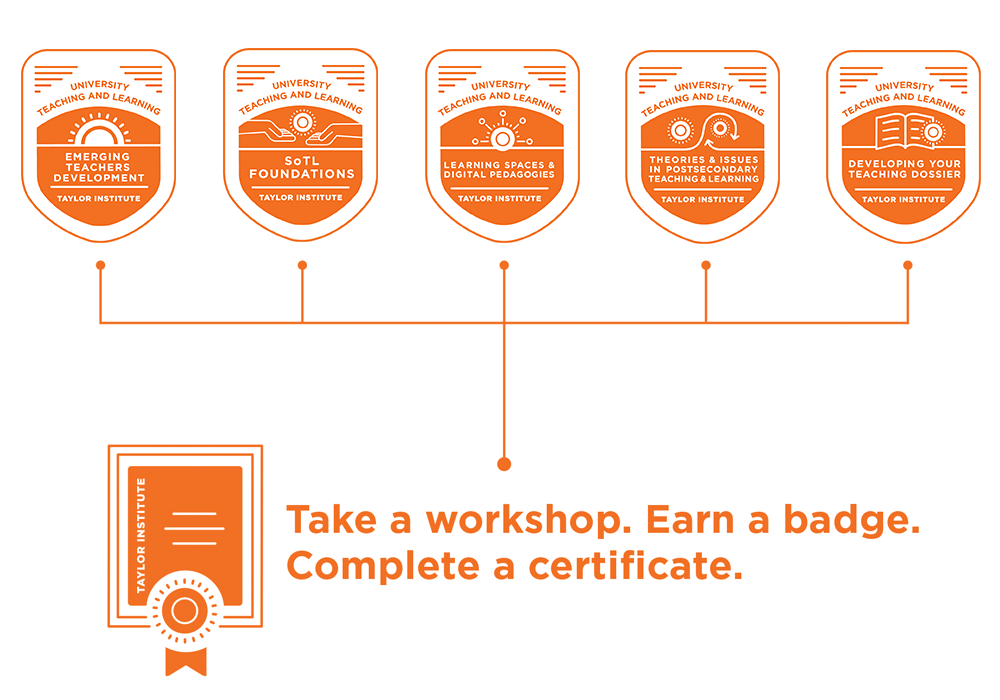 If you have completed a few of our workshops, you might be eligible for a digital badge — or microcredential — in one of the five components of our University Teaching and Learning Development program. You may work on one badge at a time or multiple badges simultaneously.
The Postdoctoral Scholar Certificate in University Teaching & Learning is a flexible and comprehensive program that helps postdoctoral scholars develop reflective, evidence-based and theoretically informed approaches to teaching and learning. Participants must complete all five badge programs to become eligible for the certificate.