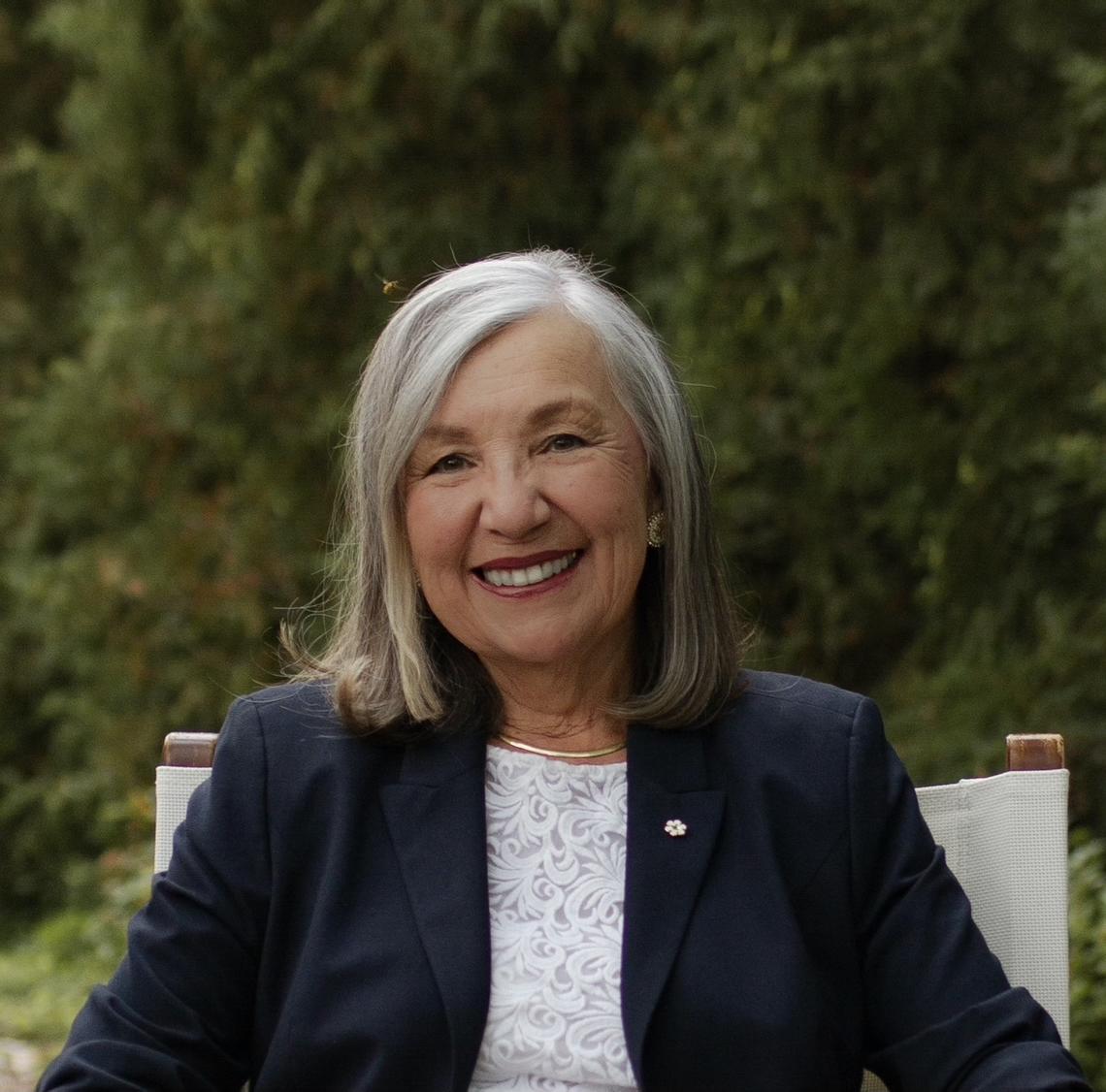 Conference Day 1: Monday, May 2
Dr. Marie Battiste, EdD
Dr. Marie Battiste is a Mi'kmaw educator, an Honorary Officer of Canada, a 2019 Pierre Elliott Trudeau Fellow and a Fellow of the Royal Society of Canada. She is currently the Special Advisor at Cape Breton University on Decolonizing the Academy. With graduate degrees from Harvard and Stanford Universities, she is widely published, including Decolonizing Education: Nourishing the Learning Spirit (Purich Press, 2013), Protecting Indigenous Knowledge and Heritage: A Global Challenge (Purich Press, 2000), co-authored with J. Youngblood Henderson, and she has edited several collections most recent being a special guest editor for Engaged Scholar Journal in Community Engaged Research, Teaching and Learning (2021) on Indigenous and Trans-systemic Knowledge Systems; a co-author of Igniting Change: Final Report and Recommendations on Equity, Diversity, Inclusion and Decolonization (2021);  and editor of Visioning Mi'kmaw Humanities: Indigenizing the Academy (CBU Press, 2016) and Living Treaties: Narrating Mi'kmaw Treaty Relations (CBU Press, 2016). 
Keynote
Indigenous and Trans-Systemic Approaches Toward Decolonizing the Academy 
This presentation will focus on the mandates, challenges and tensions of Indigenization and reconciliation arising from what counts as knowledge in the university, how Eurocentrism creates cognitive imperialism, and how Indigenous knowledges matter in decolonizing the academy. Dr. Battiste will provide the diverse ways Indigenization is practiced across Canada in universities and offer promising practices for reconciliation and decolonial Indigenization.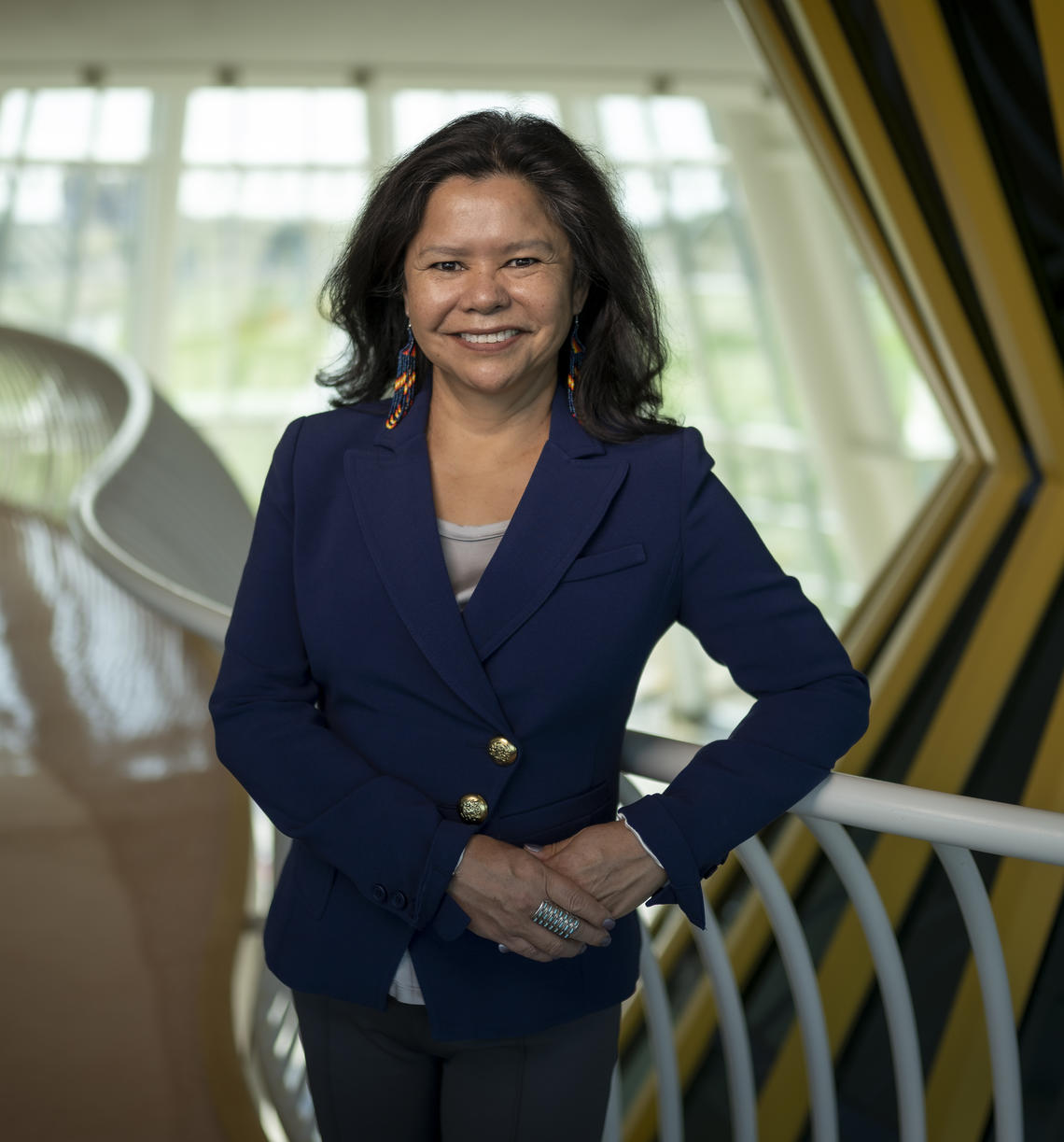 Conference Day 2: Tuesday, May 3
Dr. Jacqueline Ottmann, PhD
Dr. Jacqueline Ottmann is Anishinaabe (Saulteaux) from Fishing Lake First Nation in Saskatchewan. As of September 7, 2021, Jacqueline became President of First Nations University of Canada. After spending 13 years at the University of Calgary where she held various scholarly and leadership responsibilities including Director of Indigenous Initiatives and Co-Chair of the Indigenous Strategy, she became the inaugural Vice-Provost Indigenous Engagement at the University of Saskatchewan and Professor. Ottmann is also the first Indigenous person to become President of the Canadian Study for the Society of Education. Jacqueline's research interests include leadership, change management, organizational theories and practices, and strategic development. 
Ottmann has been recognized as an international researcher, advocate, and change-maker whose purpose is to transform practices inclusive of Indigenous leadership, methodologies and pedagogies. Jacqueline is driven to create schools, organizations, and communities that foster a deeper sense of belonging and appreciation for Indigenous peoples – histories, stories, philosophies, knowledges, intellect, traditions, and lived experiences. 
Keynote
okinohmakē, kēntasowin: Teaching and Learning Through Indigenous Knowledge Systems
Teaching and learning through Indigenous perspectives, pedagogies, and methodologies entices all our senses, requires reciprocal relationality that creates and contributes to renewal, restoration, re-energization, and rejuvenation, has one actively engage in "coming to know" self in the midst of creation and the cosmos, and engage in dynamic creativity as one anticipates seven generations into the future. For Indigenous peoples, learning and creativity are spirits, so they are very much alive. How do we revive, spark, and nurture these entities in our personal and professional lives?
In our world today, innovation, an outcome of creativity, involves 'weaving' into practice the vision that Indigenous Peoples (as far back as 1613) had of good and right relations with newcomers and settler peoples. These concepts include ethical space, treaty principles, and parallel development practices. These concepts were the foundation of the University of Calgary Indigenous Strategy ii' taa'poh'to'p. In this session, Dr. Jacqueline Ottmann, will share stories of the complexities, wonder, and beauty that comes from weaving Indigenous and non-Indigenous perspectives.