Volunteers
Approximately, 20 volunteer opportunities are available at the Conference for Postsecondary Learning and Teaching for University of Calgary undergraduate students, graduate students and postdoctoral scholars. Volunteer applications are due March 6, 2020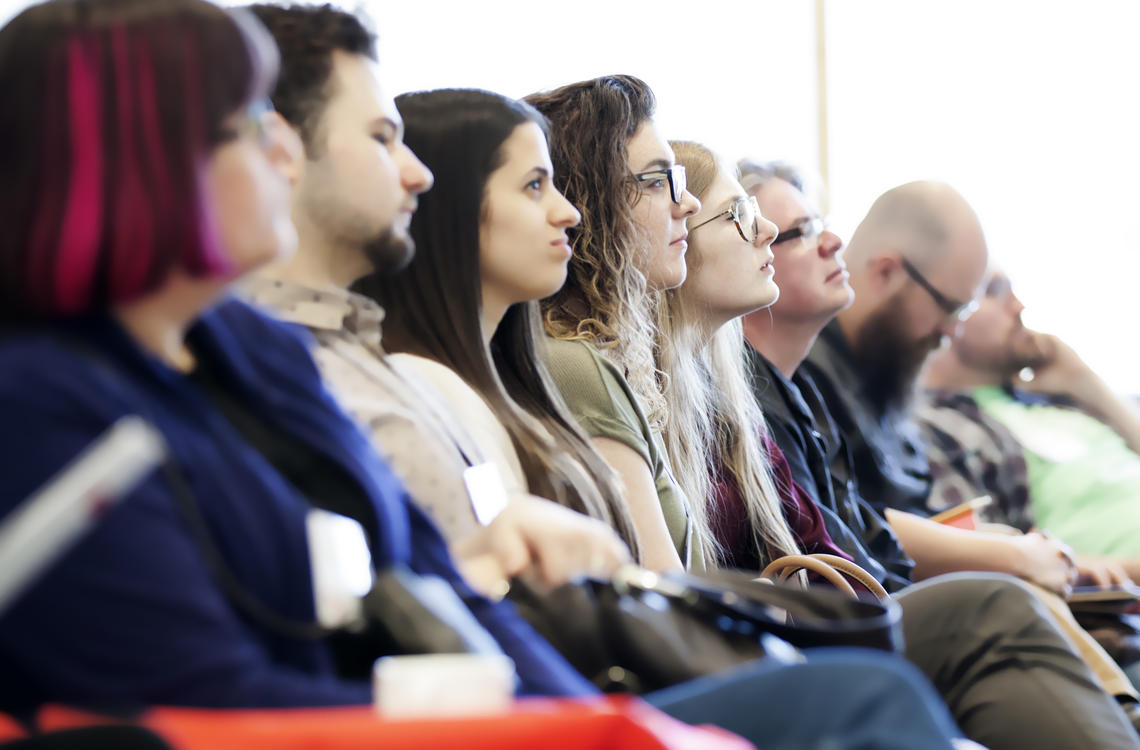 University of Calgary undergraduate students, graduate students and postdoctoral scholars are eligible to apply to be a volunteer at the 2020 University of Calgary Conference on Postsecondary Learning and Teaching. Successful applicants will have their full conference fee waived.
Volunteer applications due by March 6, 2020
Conference volunteers are required to attend a 90-minute orientation session before the conference. Volunteers are also required to  volunteer for a minimum of 8 hours over both days of the conference, May 4 – 5, 2020. Volunteers act as Taylor Institute for Teaching and Learning ambassadors and are encouraged to attend conference sessions outside of assigned volunteer roles.
Some roles include: 
Greeting and delegate registration
Providing information at the help desk 
Providing in-session technical support 
Providing support during keynotes 
Preparing delegate packages and programs 
We will follow-up with successful applicants by end of March, 2020
Thank you for you interest. Volunteers are critical to this event for building a strong teaching and learning community at the University of Calgary.