Threads
The Conference on Postsecondary Learning and Teaching explores five threads that reflect areas of ongoing discussion in higher education. These threads are intended to help delegates select sessions based on their interests. 
Customize your conference experience by selecting one of these threads for your proposal
Our threads represent current issues in postsecondary learning and teaching. Delegates can customize their conference experience by selecting threads in their areas of interest.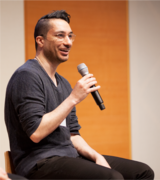 Student inquiry
Scholarship driven by students' curiosity and passion can lead to transformative, life-long learning. This thread explores the possibilities, challenges and outcomes of student-directed inquiry and research.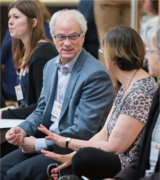 Learning partnerships
Learning is a reciprocal process at the course, program and curriculum levels—for both the instructor and the student. This thread examines what partnerships can look like in the context of experiential learning.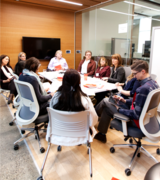 Interdisciplinary collaborations
Instructors and students view learning through their own unique lenses. This thread examines what this learning looks like across disciplines, and in the diverse spaces where they meet.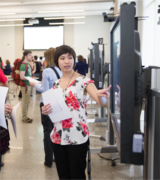 Digital pedagogies
The interaction between technology, instructors and students forms the foundation of digital pedagogies. This thread explores how the relationship between learning and technology can create deeper experiential learning opportunities.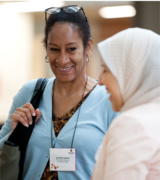 Mental health and well-being
Rich communities of colleagues, mentors, teachers and students are essential for creating learning cultures. This thread explores what learning communities are and how they can impact student engagement. 
Equity, Diversity & Inclusion (EDI) & Indigenous perspectives
EDI is about valuing human difference, removing barriers that impede equal access, and ensuring that all are able to participate meaningfully. Indigenous perspectives honour the histories and worldviews of Indigenous peoples, and create cross-cultural learning and communities around truth and reconciliation.